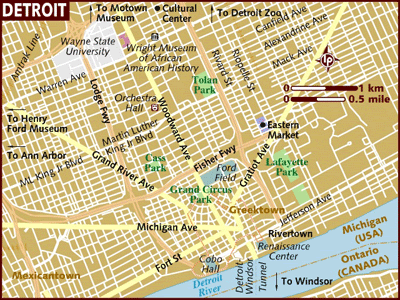 "Origins
Originating in the United States, techno was primarily developed by "The
Belleville
Three", a cadre of men who were attending college, at the time, near
Detroit, Michigan
. The budding musicians, former high school friends and mix tape traders
Juan Atkins
,
Derrick May
, and
Kevin Saunderson
, found inspiration in
Midnight Funk Association
, an eclectic, 5-hour, late-night radio program hosted on various Detroit radio stations including
WCHB
,
WGPR
, and
WJLB-FM
from 1977 through the mid-
1980s
by DJ Charles "
The Electrifying Mojo
" Johnson. Mojo's show featured heavy doses of electronic sounds from the likes of Giorgio Moroder, Kraftwerk and Tangerine Dream alongside the funk of Parliament and the new wave sounds of the B-52s.
Techno has since been retroactively defined to encompass, among others, works dating back to "Shari Vari" (1981) by A Number Of Names, the earliest compositions by
Cybotron
(1981),
Donna Summer
and
Giorgio Moroder's
"I Feel Love" (1977), "From Here to Eternity" (1977) and the more dancefloor-orientated selections from
Kraftwerk
's repertoire between 1977 and 1983. These
electro
-
disco
tracks share with techno a dependence on machine-generated beats and dancefloor popularity.
Techno became more of a phenomenon in Europe than in the United States; American artists such as
Moby
and
The Crystal Method
who entered the electronic music scene producing techno were initially successful in Europe, but did not gain a presence in the U.S. until branching out into other styles such as
breakbeat
and
electronica
. The popularity of the techno movement peaked in the late 90s, particularly in 1999 at the
Berlin
Love Parade
with an attendance of over one and a half million techno enthusiasts.
Funk and soul influences
Techno draws heavily upon its
funk
and
soul music
roots to create its characteristically intense grooves and percussive basslines. Early pioneers of the genre melded the beat-centric styles of their
Motown
predecessors with the most modern technology of the time. Utilizing cutting-edge "beat machines" like the Roland
TR-808
,
TR-909
and
TB-303
, early techno producers generated a new sound by creating intricate, unabashedly synthetic lower ranges, pushing conventional funk and soul to its limits. What resulted was a typified "
Detroit techno
sound" that permeates the core of vastly differing genres today.
Developments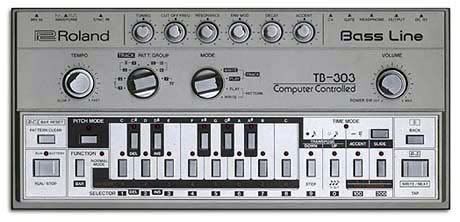 In the late 1980s, different subgenres of techno music began to emerge, including
hardcore techno
, an intensified style typified by a fast tempo (around 160 bpm) and the rhythmic use of distorted and atonal industrial-like beats and samples, and
ambient techno
, with artists such as
The Orb
and
Aphex Twin
producing
dub music
and
ambient
influenced techno that later had an influence on artists dabbling in the
minimal techno
and what was originally techno's experimental offshoot,
IDM
. Techno in the form of
acid house
, influenced by the heavy use of the
Roland TB-303
for bass and lead sounds, enjoyed a surge of popularity in the mid-1980s and went on to influence
acid trance
and
acid techno
.
Tech house
, which came to prominence in the late 1990s, imports concepts of techno into the basic structure of
house music
but with a softer, deeper sound and an almost jazzy touch - partly in convergence with progressive house.
Less well-known styles related to techno or its subgenres include
Yorkshire bleeps and bass
or bleep, a regional variant which was prominent in the late 1980s;
wonky techno
;
ghettotech
, which combines some of the aesthetics of techno with
hip-hop
,
house music
, and
Miami bass
; and the subgenres of hardcore techno, including
gabber
,
speedcore
,
terrorcore
,
breakcore
and
digital hardcore
.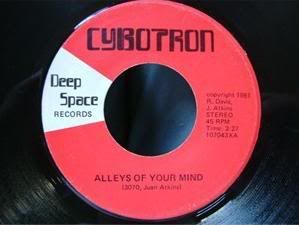 Techno had also a big influence on main-stream European disco-pop music from the late 80s with
Technotronic
, and the evolvement of
euro-techno
during the early and mid 90s, with artists such as
2 Unlimited
,
Snap!
,
Culture Beat
and
Corona
.
In recent years, the publication of relatively accurate histories by authors
Simon Reynolds
(Generation Ecstasy aka Energy Flash) and Dan Sicko (Techno Rebels), plus mainstream press coverage of the
Detroit Electronic Music Festival
, have helped to diffuse the genre's more dubious mythology. Techno has further expanded into the
charts
as more artists such as
Orbital
and
Underworld
have made the style break through to the mainstream pop culture while producers and DJs such as
Laurent Garnier
,
Dave Clarke
,
Richie Hawtin
and
Jeff Mills
have continued to explore newer sounds." -Wikipedia